I am flattered to be chosen as the member spotlight for our chapter!  I have been a certified CCM for the last 5 years and have been managing case managers or educating them equally as long.  While ironically I have never actually held the title of a "case manager", I have actually been a case manager since I became a mom to a special needs daughter back in 1992.  My daughter was born with multiple congenital heart defects, later to be diagnosed with, at that time a rare birth defect called Velo-Cardio-Facial Syndrome.  A chromosome 22 defect that mimics in some ways DiGeorge Syndrome.  I happened to take my daughter and son to our Children's hospitals geneticist asking if there was some relation between my son's brain cavernous hemangiomas and my daughter's hear disease….this was the beginning of my thinking like a care manager and being a care manager.  Since that time I have case managed her through 4 open heart surgeries, a pace maker, 3 artificial heart valves and irregular hypercoagulation therapy.  Real life experience does teach you how to be a better nurse and case manager!  I currently am responsible for managing and transforming the case management team and program at UC Health's OBGYN consisting of RNCM, CHW, Tobacco Cessation specialist and Patient Navigators.  Our goal is to improve infant and maternal morbidity and mortality rates in the Hamilton county area, especially for the women of color, whose rates are three times higher than any other. 
What do I love about our Chapter? I love the chapter's conferences. I find these conferences a great way to network, learn new information, find local resources and meet other case managers who help resolve problems that I can connect with in the future. They are also a great way to get our CCM hours without breaking the bank. This year it will be especially nice following Covid to get back to something a little more "normal" and actually going to a conference. While I am disappointed that I will not be able to attend this year (we have Notre Dame tickets for the UC vs ND game at ND), I hope to see you at the next conference or perhaps at a virtual lecture that the chapter offers from time to time. We have a great group of people who want to build a great case management network. Let's get it started!
Lisa Niestadt is currently a Health and Social Services Manager for United Healthcare. Her passion is and always has been working in Case Management to help members be their healthiest and have their best quality of life. Lisa has worked in the Managed Medicaid world for the last 20 years. She has been involved in many areas, but CM has been her primary focus. Lisa has a real passion for assisting the Medicaid population.
Lisa has enjoyed participating and being a part of the Case Management Society of America at both the National and local chapter levels. Lisa served as the Local Chapter President of the Derby City Chapter of CMSA for approximately 3 years. She currently serves as a Board member on the Southern Ohio Valley chapter of CMSA. Lisa thinks being a part of CMSA and sharing in the support, education, and career/networking opportunities is extremely important for all Case Managers. CMSA offers so much support and encouragement for Case Managers.
Accomplishments include June 2017: Abstract "Helping the Medicaid Population to Stay Healthy at Home"; selected for poster presentation at 2017 National CMSA Annual Conference. June 2018: Co-presenter of "Community Health Workers: Bringing Value to the Collaborative Care Team" at 2018 National CMSA Annual Conference.
Lisa currently resides in Louisville, KY with her husband of 39 years. She has 3 adult daughters, and 7 grandchildren. Lisa loves to garden, walk, and spend time with her family, especially her grandchildren.
CMSA'S DEFINITION OF CASE MANAGEMENT
Case management is a collaborative process of assessment, planning, facilitation, care coordination, evaluation, and advocacy for options and services to meet an individual's and family's comprehensive health needs through communication and available resources to promote quality, cost-effective outcomes.
ADVANCING CASE MANAGEMENT
We envision case managers as pioneers of healthcare change, key initiators of and participants in the healthcare team who open up new areas of thought, research and development, leading the way toward the day when every American will know what a case/care manager does and will know how to access case management services.
CMSA'S PHILOSOPHY OF CASE MANAGEMENT
The underlying premise of case management is based in the fact that when an individual reaches the optimum level of wellness and functional capability, everyone benefits: the individuals being served, their support systems, the health care delivery systems and the various reimbursement sources.
Case management serves as a means for achieving client wellness and autonomy through advocacy, communication, education, identification of service resources and service facilitation. The case manager helps identify appropriate providers and facilities throughout the continuum of services, while ensuring that available resources are being used in a timely and cost-effective manner in order to obtain optimum value for both the client and the reimbursement source. Case management services are best offered in a climate that allows direct communication between the case manager, the client, and appropriate service personnel, in order to optimize the outcome for all concerned.
Certification determines that the case manager possesses the education, skills and experience required to render appropriate services based on sound principles of practice.
CMSA'S STRATEGIC MISSION
The Case Management Society of America is the leading membership association providing professional collaboration across the health care continuum to advocate for patients' well being and improved health outcomes through:
Fostering Case Management growth and development
Impacting health care policy and
Providing evidence-based tools and resources
Welcome new members (call and write) and review benefits, answer questions
Contact expiring members (call and write) to renew membership
Call/write non-members after meetings (thank for attending, encourage to join, etc)
Maintain membership list database
Circulate at meetings to make all attendees feel welcome
Work membership information table at chapter meetings
Develop/implement recruitment and retention activities for National CM Week
Send holiday greeting cards
Develop membership directory
Develop New Member Orientation program and schedule quarterly for new members
Communicate w/ other chapters on ideas, tips, etc. for recruiting/retaining membership
Report on committee activities and recommendations to Chapter Board of Directors
Develop and distribute meeting notices
Handle registrations for meetings (log registrations, answer Q/A's, etc)
Work registration table at chapter meetings
Develop ideas, themes, etc for meetings
Tabulate meeting evaluations
Prepare handouts for meetings
Communicate w/ other chapters on ideas, tips, etc. for chapter meetings
Report on committee activities and recommendations to Chapter Board of Directors
Assess needs of membership
Identify speakers and educational topics
Contact speakers
Obtain CNE/CCM continuing education
Report on committee activities and recommendations to Chapter Board of Directors
Define and develop levels/types of sponsorships
Identify sponsorship opportunities
Send out sponsorship information and letters of interest
Follow up on solicited calls/mailings
Follow-up on unsolicited calls/inquiries from interested companies/sponsors
Communicate w/ other chapters on ideas, tips, etc. for effectively recruiting and retaining sponsorships
Report on committee activities and recommendations to Chapter Board of Directors
Develop press releases as needed
Create sponsorship solicitation forms
Develop materials to recognize sponsors
Develop chapter logo and stationary
Develop newsletter for chapter members
Develop/implement PR activities for National CM Week
Communicate w/ other chapters on ideas, tips, etc. for promoting local chapter
Report on committee activities and recommendations to Chapter Board of Directors
Communicate w/ other chapters on ideas, tips, etc. for successful conferences
Communicate w/ other committee chairs on regular basis to coordinate chapter efforts
Work with conference facility, sponsors, etc to coordinate conference
Develop brochure/conference materials
Communicate w/ other chapter contacts on ideas, tips, etc.
Communicate w/ other chapters on ideas, tips, etc. for planning successful annual conference
Report on committee activities and recommendations to Chapter Board of Directors
Update website with documents/information as directed by Board
Identify needed information or functionality on website to meet member needs
Communicate w/ other chapters on ideas, tips, etc. for website development/maintenance
Report on committee activities and recommendations to Chapter Board of Directors
What Our Members Have to Say
CMSA has helped me grow in my professional and personal life. I recommend it to anyone that asks or does not!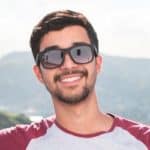 Frank Joe
From Cincinnati, Ohio
My membership has paid for itself many times over. Also, some of the relationships and friendships I have made are for a lifetime.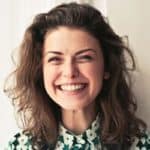 Zasha Swan
From Louisville, KY.
Thank you CMSA for helping me grow with my job and giving me direction. It made me realize that Case Management was a career I will cherish forever.
Frank Jones
From Dayton, Ohio
Everyone I have interacted with at the local chapter & national has been so helpful and giving. Thank you so much for all you guys do. It is rare to find such genuine.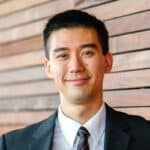 Jack Brownn
From Cincinnati, Ohio